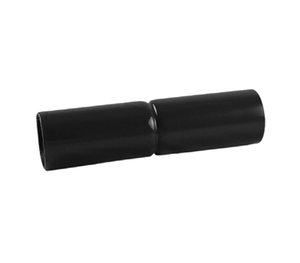 1-3/8" Black Top Rail Sleeve
America's Fence Store
SKU: 10501B
Regular price $3.50 Sale
When building chain link fences or adjusting the fits of existing ones, top rail sleeves are excellent fencing accessories to have.
As indicated by its name, the function of the 1-3/8" Black Top Rail Sleeve is to join—or 'sleeve'—two pieces of chain link fence top rail together. The sleeve is essential for both fence building as well as improving the stability of existing fences. Does your fence have broken, bent, or poorly implemented top rails? If so, the Black Top Rail Sleeve is a must-have for your accessories.
A long-lasting chain link fence accessory, the 1-3/8" Black Top Rail Sleeve is fashioned from pressed steel. What's more, it has been galvanized for corrosion and rust resistant. Black in color. It can be welded for extra strength and stability.
Fits 1-3/8" top rail
Black vinyl coated
Light weight
Corrosion resistant
Commercial or residential use